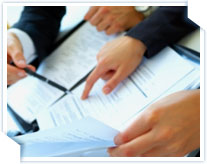 Dinarion Capital provides access to Conventional or Alternative financial institutions, principally to a European and Western client base for Project financing; either for domestic projects and/or for international projects in Asia or the Middle East such as the GCC area.

Our services also cover the following:

Mergers, acquisitions and sale mandates

Public company takeovers / defence

Valuation and fairness opinions

Financial advisory

Equity and project financing

Public capital raising

Private Islamic investment

Bank financing
Fund Raising
Bank instruments
Project Management
Administrative Support
Human resources, recruitment


We are facilitators.

We use our vast connection network to help our clients to find new solutions and new financial resources in the realm of Islamic finance.

Our professional fee is based on result only.

Initial costs may happen but are generally very limited.



To provide you with the right financial solution