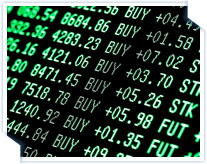 Dinarion Capital Sdn Bhd (DCSB) is an international financial advisory firm.

As an independent Consultant to corporations, partnerships and institutions as well as to Government bodies, Dinarion Capital provides financial advisory services on strategic transactions.
These services cover acquisitions, restructuring, mergers, joint-ventures, equity and project financing, public capital raising, as well as bank instrument acquisition or lease, and global investment consulting.

Dinarion Capital specializes also in Islamic and Alternative finance, and provides comprehensive advisory services on the structuring of Islamic finance operations, including issues of asset-based instruments, to Corporate and Governmental clients alike.

The financial advisory practice consists on a network of advisors in Europe and in Asia with specialties across a wide range of industries including Automotive, Energy and Renewable Energy, Environment, Infrastructures, Telecommunications.

Finally, Dinarion Capital has a Project Management Division, together with a Human Resources activity, in order to provide a global service approach to its clients.